The Race Is On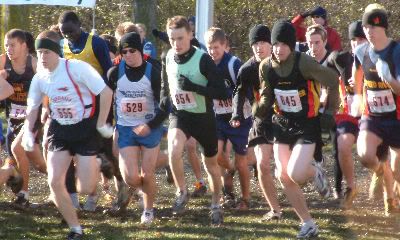 Are you following the race to select the next Pope? Of course it's not an actualy race (although that many people ina footrace with big hats would make for one whopper of a visual presentation). The next Pope will definitely have some big shoes to fill, not that John Paul II had huge feet or anything (although that would make another interesting element in aforementioned race). As the world watches and waits there is another segment of humanity that views this as just another opportunity.

While we all watch and wait to see what happens, these select few are not content to just sit around and wait. They are taking action in their own way. You may not have the ability to select the Pope and neither do they but you can let your vote stand and make a few bucks on the side. Bookies around the world are taking bets on who the next pope will be. With the odd-on favourites at around 3-1 and the long shots at around 80-1.

Apparently they are doing a brisk trade too. The largest bet so far at Paddy Power is 1,000 Euros for Dionigi Tettamanzi but that's not all. If you still feel the need to bet further then you can also place a bet on the name of the next pope while you are there.

Many people admired the pope and respected his thoughts and ideals, both Catholics and even atheists alike. No matter how the bets play out, I hope we get a replacement worthy of the role he is about to fill. If not then I hope that the winner is Agostino Cacciavillan. This partly because my twisted mind is entertained that a man of such holy standing is one "I" away from having villain in his name and partly because my $50.00 would return a $6,250 payout.

If you just like a laugh then you can bet for the enitrely fictional, but very entertaining, Father Dougall McGuire. Imagine a Pope with such fine quotes as "Sorry Ted. I was concentrating too hard on looking holy."