Yaaaaaaaaaaaaay!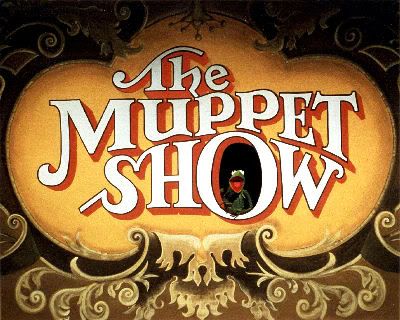 My little jaunt
down memory lane yesterday triggered one other sense of loss for the good old days. As television continues it's trek towards "reality" I constantly find myself missing the great old shows. My all time favourite that I will likely never see the likes of on television again was The Muppet Show. The grandfather of all the muppets you know and love today. Sure it has it darker side, like spawning Elmo, but with all the great things muppets have brought to the world you can let one error slide. Just check out all the characters spawned over the years at the casting section of
Muppets.com
. While you're there play Smackee de Snackee with the Swedish Chef.
I used to watch
that show all the time as a kid and miss it to this day. These guys could keep me entertained for hours. I credit the
Swedish Chef
for my love of cooking and
Statler and Waldorf
for my critical view of the media. They are pretty much to blame for my desire to play the trumpet so I could be in a band (never happened to find that band but hey). No matter what they did I couldn't stop laughing. I could go on about all the characters for days, each one is worth at least an entry a piece. If you liked the show you'd know what I meant and if you didn't you wouldn't want to listen to me prattle on for hours.
Great
. Now I have to go through the rest of the day waiting to get home so I can watch
"The Muppet Movie"
. The likelihood of seeing a show like this again is so remote that I pretty much have given up hope for its occurrence.
For us junkies
there is hope though. While perusing
a website
full of info on my beloved muppets I came across a
reference to the release of season 1
. I only hope this means the beginning of the eventtual release of all 5 seasons.
Were you addicted too? If so which Muppet did was your favourite?