Posting In The Real World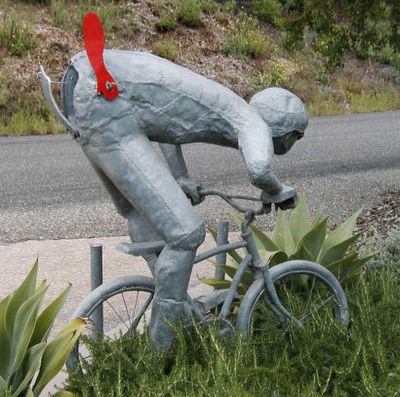 (For some strange reason this reminded me of Happy and Blue)
It all started
with a post by
Sha
which
Zulu
picked up and ran with. It's only been about three weeks in the making but it seems to be catching on. Now here we are, bloggers meddling with the
real
world. I have received a few postcards so far and I have to say, it's pretty neat to see what you'll get from around the world.
Who doesn't
like to get mail that doesn't involve payments of some kind. So far I'm up to three different countries and counting. If you want to get in on this then drop me and email with your address in it and I can send a limited edition, custom made postcard crafted by the one, the only, Rainy Pete!! (Geez could you imagine multiple me's.....terrifying) Our fair city has crap for sale that didn't really show the city, just the province or country. Pilfering an idea from
Denny
I decided to make my own. Using some pictures I have taken around town and a stolen logo from our fair city I have created th. Feel free to get one for your very own and laugh at my photography or my dismal handwriting. For any recipients I can offer free translation services if you send me a scan or digital picture, although I can't make any guarantees. I'm not entirely sure what I write sometimes, damn single malt!
If you are feeling
lonely or are sick of mail from people named Vinnie who threaten you with visits to your body joints or bones then get in on this while you still can. The only stipulation is that you have to mail me one too.
I'm so lonely.