Friday Google Madness
I blatantly robbed this from Celti because I thought it looked sort of funky. Who doesn't love misusing Google. My personal favourite is to type in "failure" and hit the "I'm Feeling Lucky" button. But enough of that, here goes......
(I assumed that by you they meant me as I don't know who is reading when so I can't type in your homes etc..)

1. Where you grew up.
2. Where you live now.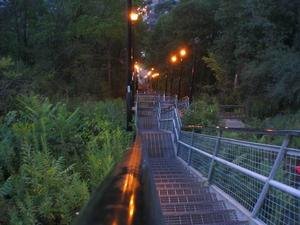 3. Your name.
I just loved the fact that this guy is dressed like me.
4. Your grandmothers name.
I'm drinking tonight! Nobody should be thinking of this kind of image and Granma at the same time!!!
5. Your fav. food.
Maybe it's cos I'm part limey, maybe because I'm a carniverous freak> Either way....just yummy.
6. Your fav. drink.
The wife gets mad because the dispenser wreaks serious havoc on the blender, but it makes for a good, stick to your ribs, winter drink.
7. Your fav. song.
Ahhh Garth. We miss ya buddy!
8. Your fav. smell.
Certainly explains a lot now doesn;t it? I
was
going to post a picture of fresh bread becuase it's a little more socially acceptable, but you guys don't know me from a hole in the ground. Those that do aren't the least bit surprised.
9. Your fav. sound.
I can hear his angelic voice call to me now "You fat bloated Eeediot!". Of course it's the laughter that I was looking for a picture of but who can resisit this cute little guy.